Empowering Refugees through Media and Storytelling

We met Lyth through our partnership with AppleOne, and after hearing his story, we knew we would want to share it with our DreamJobbing community. Lyth brings empathy, awareness, and intelligence to a topic that often headlines the media. He spent four months working with refugee children in Jordan and empowering them through a unique photography class. According to the United Nations, there are currently over 685,197 refugees from Jordan. We often forget that these refugees are normal people just like us. With so much noise bombarding our lives, it's a gift to listen to the story of someone who has connected with these children firsthand.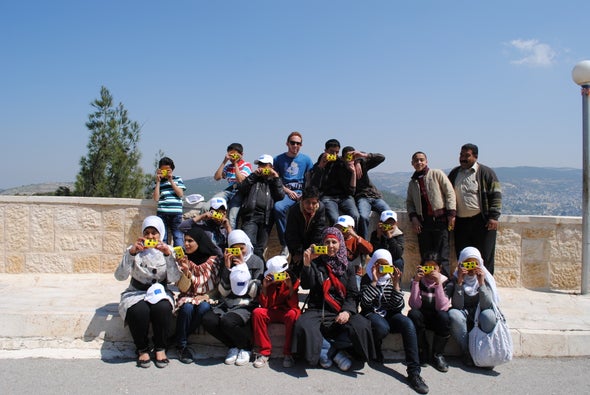 1. Before we delve into your experience in Jordan, can you tell me a little bit about your background and what you were doing before this project? Where did you grow up? What were your childhood dreams?

Well, before the project I was in high school, I was just coming up on my senior year and I began to think about my senior project a year in advance. I had asked a friend of mine who had done similar work and she recommended I reach out to a mentor by the name of Noora Sharrab. Noora is very active in the hopes for women in education foundation. I grew up in both Wisconsin and Jordan. My family had traveled back and forth, but the majority of my life I grew up in Jordan. Living in two completely different countries was a great experience for me growing up, I am lucky to have parents who traveled a lot and I got to see many parts of the world. I had many dreams as a child; a race car driver; a pilot, or a football player. I did race professionally in high school, which was one of my favorite hobbies.
2. I am fascinated by your experience in Jordan. Can you explain to our readers what you did?

Sawerni in Arabic means "picture me".
"Sawerni" is about looking at photos from a different perspective. As part of my senior project at ACS, I conducted a 4-month project that aimed to bring together approximately 20 children between the ages of 10-15 living in the Gaza Refugee Camp (located in Jerash, Jordan). The goal was to give these kids a chance to work on developing new skills through photography lessons and field trips around Jordan. The chosen kids were selected after filling out an application and completing an interview process. Sawerni is about looking through the eyes of these 20 children.
Sawerni aimed to explore and deconstruct the "creative" element found in the lives of these 20 individuals. Through multiple sessions, the children were given disposable cameras of their own to take pictures that would represent their lives. Within a particular period, the kids were expected to put together "scrapbooks" that would illustrate their lives through the images they captured. The winner received an SLR camera for his or her own use. Sawerni wasn't just about taking pictures, but was also about giving opportunities to kids that would otherwise not have the opportunity to explore their creative skills. Many of them were not even aware of their creative skills, because they hadn't experienced it yet. Their daily lives at the refugee camp obviously didn't consist of any photography classes. Sawerni looks beyond poverty and aims to dissect the simplicity of art through multiple dimensions.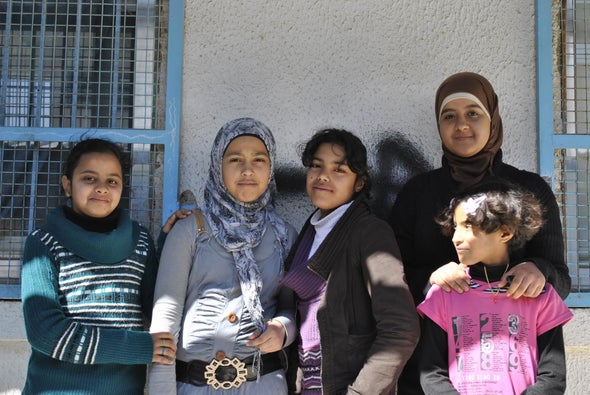 3. Where did the motivation come from in pursuing this project?
Originally, I am from Palestinian descent. I wanted to work with Palestinian children and share the passion that I had for photography at the time. I was lucky to have a great photography teacher in high school who was also my soccer coach. I still keep in touch with him, he is a dear friend of mine. He was definitely part of the inspiration.
4. What was the biggest challenge in doing this and how did you overcome it?

My biggest challenge was balancing my homework and making it down to the camp, which was about an hour from the city. Not only that, but also funding the project and getting sponsorship. I managed to get sponsorship from a big camera company. They provided me with disposal cameras and digital cameras. Other funds and transportation were donated by a local business owner.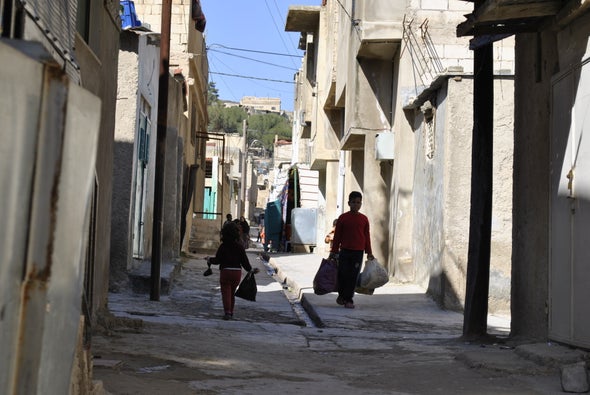 5. Did you find that media was a tool for change? How did this experience change your perspective on storytelling as a means of having a positive impact?
Yes it was, we built a Facebook page and connected people in the refugee camp with those who were outside. We started a conversation. Children were posting their photos and the teacher used the page to show all the other classes some of the things we had taught them. We also allowed the children to tell their story through their photos that they took. They were able to be as creative as they wanted to be. It was an amazing experience.
6. What was your favorite aspect of this project?

My favorite aspect was the happiness on the kids' faces. Many of them had never gotten to hold a camera before. They were also so excited about the field trips. We drove them to old roman theaters and castles to take photos. They took the assignment very seriously and put 100% into their projects. It was an eye opening experience for some of them who had never left the camp at all growing up. It was truly remarkable to watch the kids come to life with new inspiration and curiosity.
7. What was the worst part?

The worst part was the end of the project. I had really developed strong relationships and built rapport with these kids. I still am friends with some of them on Facebook and I can connect with them from time to time. I am happy that I was able to have a positive impact in their lives.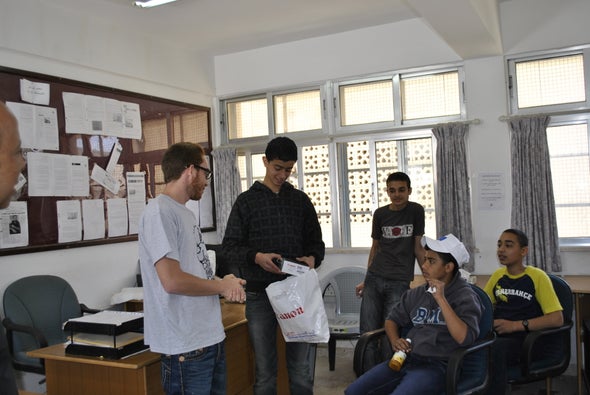 8. Do you think you will pursue similar projects in the future?
I will definitely look to pursue similar projects.
9. Who inspires you and why?

I am inspired by a lot of people. Anyone who can make a positive impact on our world or who can bring our world closer together. In this day and age with so much negative, we need more positive energy and creativity.
10. After working with refugees in Jordan, what do you think is the most important thing our readers should know?

The most important thing our readers should know is that these refugees are just like us. They are seeking to learn, live, and be happy. We all want the same things in life. They deserve a fair shot at education, career, and life goals.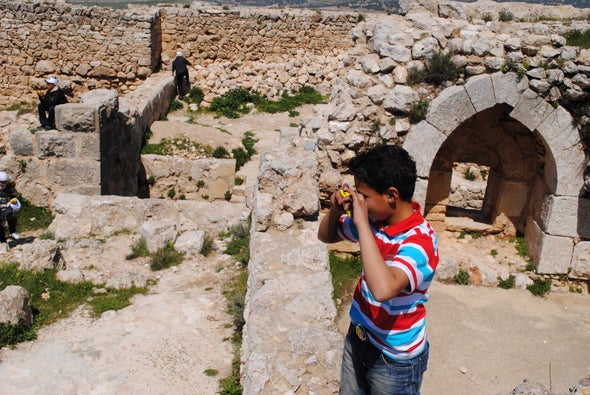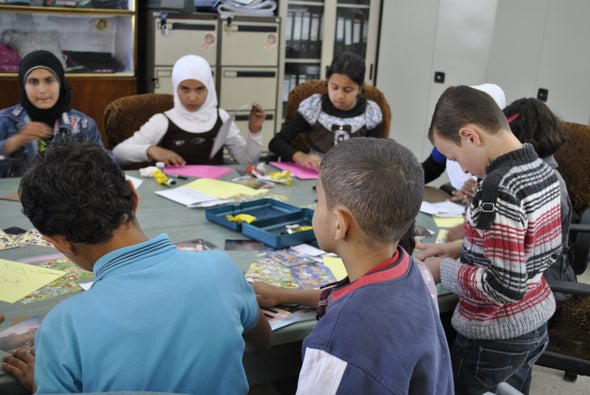 Lyth reminds us that no matter what age you are, you have the power to create change. He was only in high school when he pursued this project, and yet he still managed to affect the lives of twenty children. To learn more about the refugee crisis, visit UNHCR.ORG. And to learn from Lyth and his team about landing your dream career, visit the AppleOneGlendale DreamJobbing page.